©Bruno Simão
Bugs

by Catarina Vieira and Solange Freitas
Four women have a blind date with the unknown in a garden, a busy street, a square. What strategies do they develop to find whom and what they looking for? What do they do while waiting? How can they be sure of being recognized?
This performance is a walk along 4 different paths in a garden. The audience follows each actress, while listening to a soundtrack. This soundtrack, recorded in binaural audio, works like a psychic landscape, integrating both the original text and a soundscape created by the sound artist Tiago Cerqueira.
Presented at
Festival Internacional de Teatro y Artes de Calle de Valladolid (Spain), in 2013 and Sede das Companhias (Brasil), in 2015.
Artistic Direction: Catarina Vieira e Solange Freitas

Co-creation and acting: Catarina Vieira, Solange Freitas, Leonor Cabral and Tânia Alves
Sound Design: Tiago Cerqueira
Artistic Collaboration: Dolores de Matos

Video: Joana Linda
Production: Vertigo – Associação Cultural, FIAR – Festival de Artes de Artes de Rua de Palmela
Co-production: Festival Internacional de Teatro y Artes de Calle de Valladolid
Funding: Fundação Calouste Gulbenkian – Artes Performativas; Apoio à Internacionalização das Artes da DGArtes
©Bruno Simão
©Bruno Simão
©Bruno Simão
©Bruno Simão
©Bruno Simão
©Bruno Simão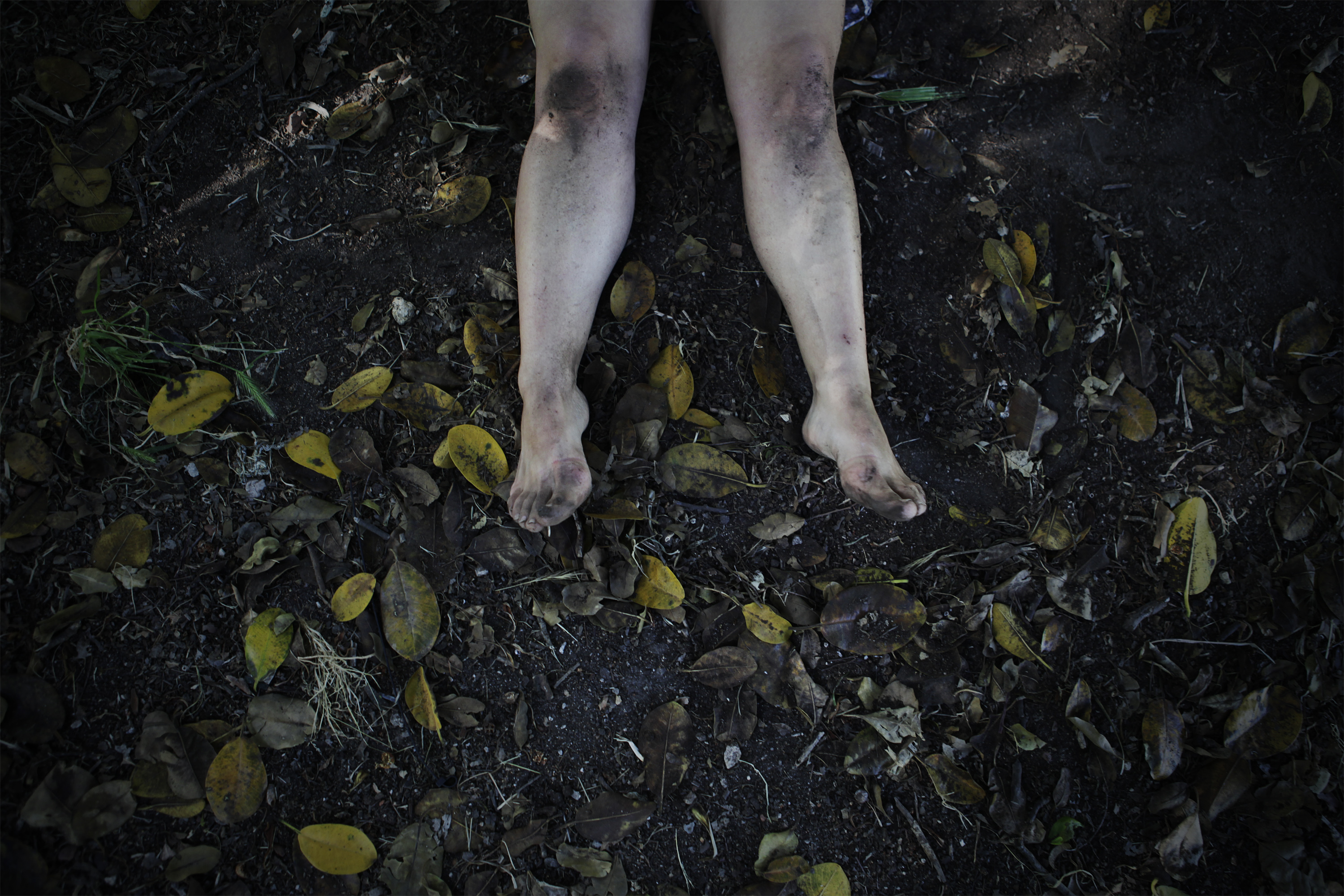 ©Bruno Simão
©Bruno Simão